☆Guidance of the No4 parking lot usage situation
This parking lot is located along Route 158 and is the closest parking lot to Kamikochi. And it is in front of the commercial facility "Glen Park Sawando".
Usage situation

At the time of the investigation, this parking utilization was less than 50 percent.


Equipment, etc.
Adjacent to a bus stop (bus ticket vending machine installed Note: You can purchase from the bus driver while the vending machine is out of service.), taxi waiting is available, and the public toilet is available(24 hours)across the road.
Map
https://goo.gl/maps/3NNA7tpti1Sf7EMS7
Contact us
0263-93-2556 (during the night from 5:00 pm to 8:00 am, You can contact only for parking-related emergencies)
Parking available vehicle
Ordinary vehicles within 5 meters in length and 1.8 meters in width.
Note: No campers of any size and motorcycles are permitted. Even if you can enter, you may not be able to exit.
Parking Fee
Free for 1 hour after entry. After that, 700 yen per date.
Example: Entry at 5:00 pm on the 5th → Exit at 10:00 am on the 6th Fee 1,400 yen.
URL
https://1616874.com/parkinglot/english/
Payment method
Gate type deferred payment method. Only 1,000-yen bills, 100-yen coins, and 50-yen coins can be used at the time of payment (when exiting).
Important note
There are no currency exchange facilities nearby. Please prepare bills and coins that can be used when exiting, such as 1,000 yen bills, in advance.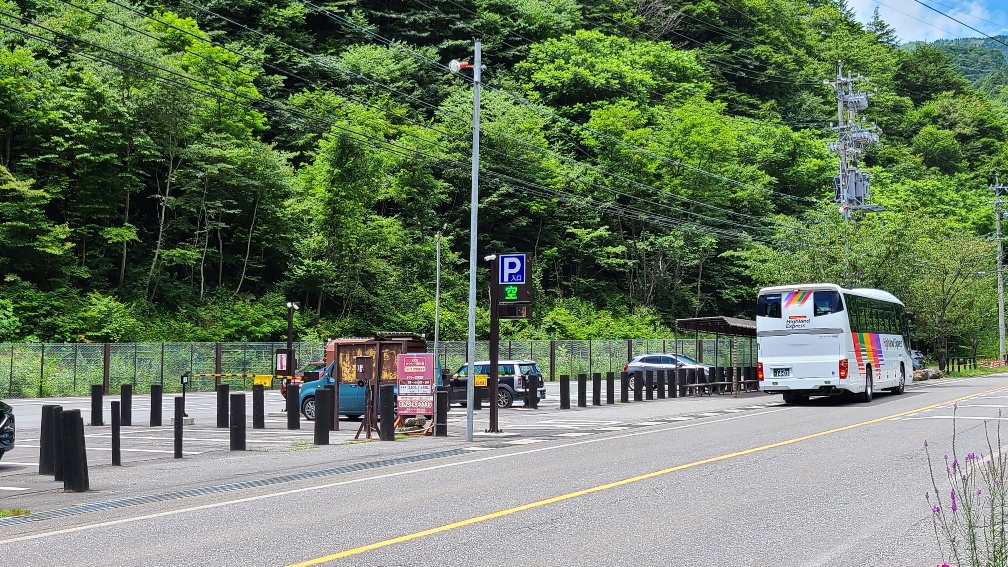 戻る go back